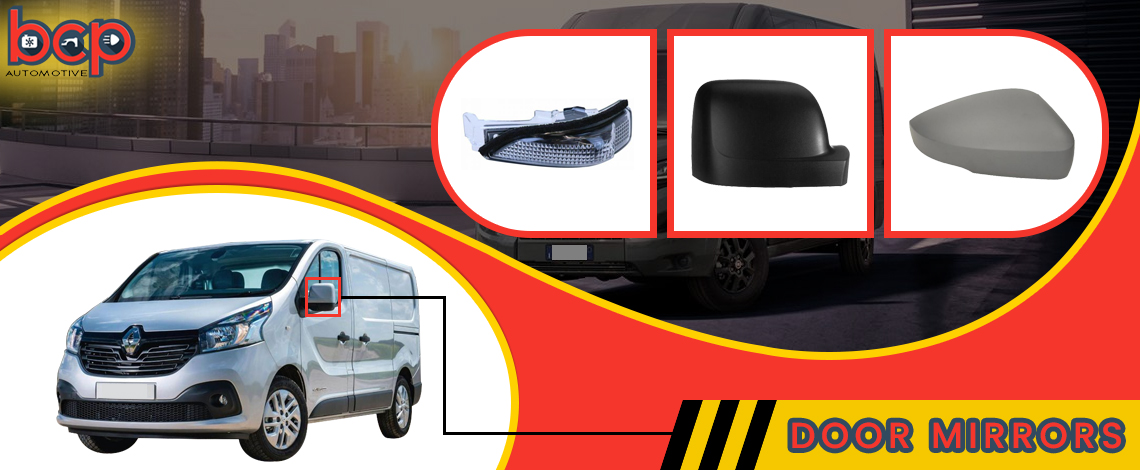 A side-view mirror (or side mirror), sometimes known as a wing mirror, is a mirror mounted along the outside of the car to assist the driver in seeing regions behind and to the sides of the car that are not visible via the motorist's range of vision (in the "blind spot").
Regardless of how long you've spent driving, you'll recognize that using your mirrors is an important factor to consider for those with more expertise, it'll be near-automatic. However, it's never a bad idea to be reminded of the significance of automobile mirrors.
While you can't have eyes in the back of your head, automobile mirrors come close - and these uncomplicated gadgets are an important method to alert you of potential road conditions. Your mirrors provide a good view of what's behind you when changing lanes or backing, allowing you to respond quickly. Cars have had wing mirrors and rearview mirrors for generations, and while detectors and warning systems can assist in avoiding collisions, they can't just replace plain old-fashioned driver vigilance. Because wing mirrors protrude from the side of the vehicle, they are prone to be shattered beyond repair in collisions.
Working automobile mirrors are essential for ensuring that you are completely aware of the things around you while driving, allowing you to identify possible risks early. Bucks Car Panels Automotive has car door mirrors for a variety of cars. Get the perfect replacement OEM Car Door Mirrors for a competitive price from our wide range - wing mirror Ford Fiesta, Ford Focus mirror cover, Peugeot 207 wing mirror cover, Corsa C wing mirror, Toyota Avensis wing mirror, Renault Clio wing mirror cover, Nissan note wing mirror, and the list goes on.
Changing your mirrors, on the other hand, doesn't have to be expensive; come to BCP Automotive and we'll be happy to help you discover the ideal fit for your car.