Before 1PM*
*on all stocked items
OEM Car Parts and Crash Repair Parts Online
Are you looking for OEM car parts for an insurance repair? Do you need body panels or bumpers to finish your crash repairs? At BCP Automotive we are one of the UK's largest independent suppliers of replacement body panels and crash repair parts for most car manufacturers and light commercial vehicles. Established in 1971, we've been helping source parts for the motor trade for nearly five decades. 

over 99% positive feedback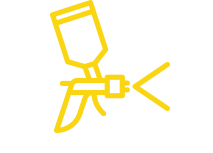 all of our panels are new
and will require painting
We stock an extensive range of OEM car parts and light commercial parts from lighting and bodywork to reinforcement and trims. All our crash repair parts are brand new and are insurance approved and meet the current PAS 125 requirements. From Bosch and Hella to Oran and Valeo we stock parts from some of the biggest manufacturers around the world.
With over 8000 parts in stock and ready to despatch, we pride ourselves on offering our customers with an exceptional service at the best price. Got a quote from someone else? We'll be happy to price match like for like OEM car and light commercial parts so just get in touch.
BEST SELLERS Use our quick find box to easily search our extensive parts list and locate the parts you need by make, model and part type. We stock crash repair car parts for all the top car manufacturers including Audi, BMW, Citroen, Fiat, Ford, Honda, Volkswagen, Skoda, Vauxhall, Seat and Mercedes Benz to name just a few. With same day despatch available on all in stock items we can ensure you get your parts as quickly as possible helping to cut down on your repair times. 
Can't find the part you need? Our knowledgeable team of part advisors will be happy to help. Whether you are looking for replacement car body panels, lights, bumpers or cooling systems you're in the right place. Shop our full catalogue online today and use our secure online shop to place your order. 
BCP Automotive welcomes you!
We are happy to help you take a tour of our user friendly website. We are a UK based supplier with expertise in OEM car parts and light commercial parts. Discover our wide range of Brand New Replacement parts for crash repair vehicles the insurance approved.
You'll find stock from lighting and bodywork to reinforcement and trims. At BCP Automotive we have devised an uncomplicated system where your requirements can be searched easily. We stock parts for all car brands like vauxhall bumper, fiesta spare parts.
Car repair panels for brands like Honda, Suzuki, Hyundai, Mazda, Mercedes –Benz, Toyota, Audi, BMW, Volvo, Citroen, Daewoo, Fiat, Ford. We have categories for lamps like headlamps, fog lamps, and rear lamps. We are the leading Hadrian car panels online catalog suppliers across UK.
Our replacement body panels in UK are the most competitively priced and delivered with the most safety precautions. All of our components come from reputable manufacturers, so you can purchase with confidence knowing you're getting the best parts at the best rates. We review our rates on a daily basis to guarantee that we are providing our clients with the greatest value possible, so you don't have to!
On your orders, we do provide competitive prices. Please visit our site by clicking here this is something that interests you.
BCP Automotive offers the UK's greatest selection of brand new Car Lights, Wing Mirrors, Bumpers, Bonnets, Wings, Grilles, and Trims. The components we provide are meant to be a perfect substitute for the parts that came with your car when it was new but at a competitive price.
Our collection includes independently recognised components that satisfy current PAS 125 criteria, as well as Thatcham, Centro Zaragoza, TUV, and CAPA authorised parts that are all PAS125 certified.
Please check our Delivery Information for a complete list of postcode limitations.