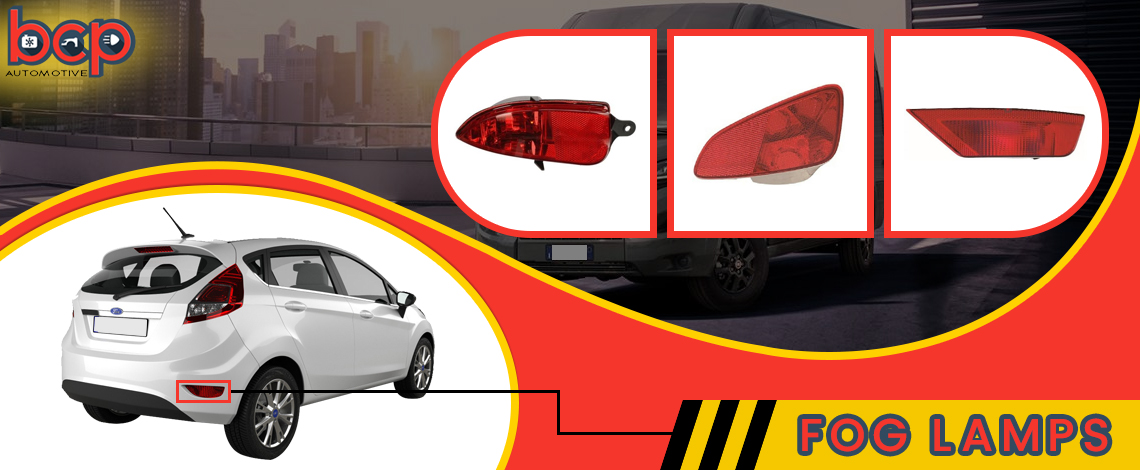 For new drivers or learners, learn here why fog lamps are used in today's car. Every automobile has a fog lighting system or leds as a preventive measure. They are intended to be utilised at moderate speeds to supplement the light provided to the road's pavement and roadsides. Fog lamps are essential when vision is reduced due to wetness such as downpours, fog, dust, or snowfall.
Fog lamps are meant to be utilised at moderate speeds in low-visibility scenarios like fog, thick misty, snowfall, and other low-visibility conditions. They're not to be confused with running lights. They're an additional set of lamps positioned downward on the car, based on the theory that fog does not really deposit on the track surface, but rather floats 12 to 18 inches over it.
Car headlights have improved by great strides in recent years, to the point that fog lamps are virtually obsolete. Furthermore, in the United Kingdom, a fog beam must be featured in a car's rear taillights, but front fog lights are a helpful addition that car manufacturers may use to entice consumers to higher-spec cars. Front fog lamps are typically standard on mid-spec vehicles and higher, partially as an ornamental element that distinguishes these automobiles from the plainest variants. They're also excellent for helping you see in foggy, but if you actually spend time commuting in the UK in adverse weather, you're bound to run across someone who does not really know about using them befittingly.
Browse through BCP Automotive to find the perfect fog lamp for your brand of car. We are stockiest of Ford Fiesta rear fog light, Ford Fiesta rear fog light cover, Ford Fiesta Mk7 Mk8 2008 - 2017 Rear Fog Light Lamp Reflector Left Passenger Sid, Ford Galaxy 2006 - 2010 Fog Light Passenger Side Lhs Left 2007 2008 2009, Ford Transit Custom 2018 On Front Fog Light Lamp Pair Left & Right Brand New, Vauxhall Corsa fog lights and more of Toyota, Honda, Audi, BMW… the list does not end here.
OEM Car Fog Lamps, Led Fog Lights, Rear & Front Car Fog Lights, OEM Replacement Fog Lamps & Lights we are the best online suppliers in the UK.