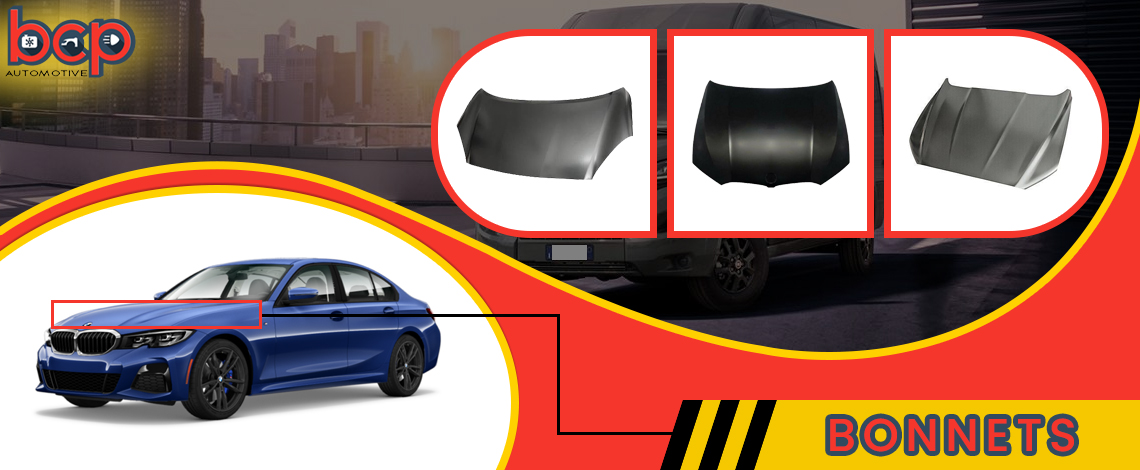 The hood or bonnet of a car is a moveable cover that covers the engines. Hoods can lift to provide repair and maintenance access to the engine block (or luggage on rear-engine and certain mid-engine cars).
The look of an automobile is frequently altered by tuning the engine hood. Hooded scoops are quite famous. Aerography or tweaking labels might also be involved. The bonnet of many automobiles is composed of sheet steel. However, carbon fibre, aluminium, and glass fibre reinforced polymeric material (plastic) are also utilised. Carbon fibre tops are utilised in high-end sports vehicles to reduce vehicle bulk. Corrosion to the motor bonnet is often evident. Dents and other surface defects are caused by road metal or vandals' activities. Furthermore, corrosion can harm the hood on older automobile models. The entire bonnet may distort as a consequence of an incident.
According to research defects in the engine bonnet is caused due to following reasons:
Damages associated with mechanical contact;
Inappropriate installation;
Automobile accident;
The mounting process is functioning poorly;
Toxins and moisture effect
Is your bonnet dingy and unrepairable? If this is the case, you might have to purchase a new one. Because your bonnet covers a variety of important parts, you need to have a high-quality product to guarantee that it does its job correctly.
If your engine bay is located in the front of your automobile, as in most other models, your bonnet is critical to its effectiveness and security. Your engine, batteries, and all of the piping and pulleys that keep your automobile running smoothly are all protected by your bonnet. Your bonnet also provides simple access to these components for you (or a skilled mechanic). As a result, you'll be able to address a variety of internal concerns as well as monitor and replenish fluid levels as needed. If you're searching for Replacement OEM Car Bonnets Online, BCP Automotive is likely to have what you're looking for.
BMW 3 series F30 F31 F36 F33 F32 2012 -2017 Bonnet New Primed OEM Quality, NISSAN MICRA K13 2010 -2013 Bonnet New Insurance Approved, BMW 3 SERIES G20 2019 ON Bonnet Aluminium Primed Insurance Spec New, VOLKSWAGEN CADDY VAN 2015 ON Bonnet Primed Insurance Certified New, AUDI A3 BONNET 2012 - 2018 Primed Steel Oem Quality New and more.