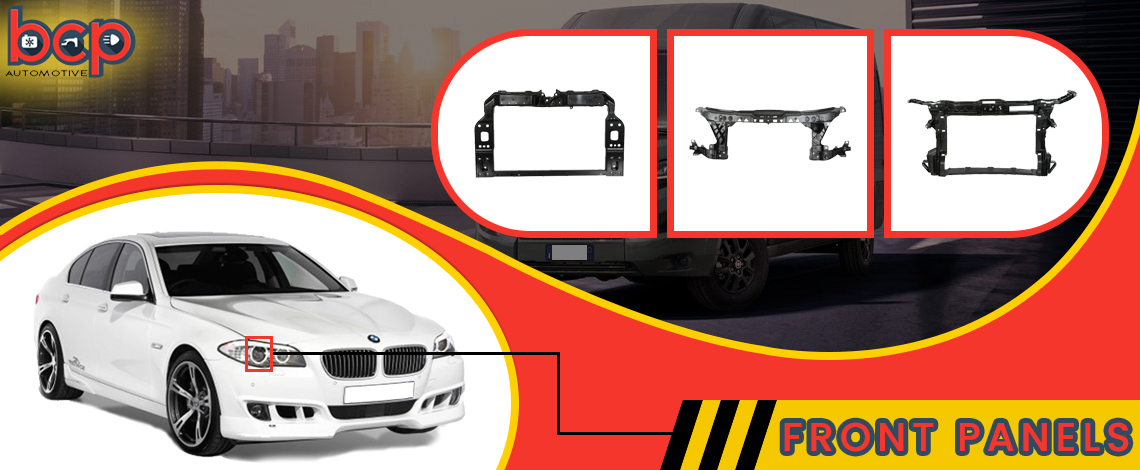 A fender (front wing) is a comparable front piece that runs between the door and the bonnet, but can also be known as a quarter panel. The most common material for quarter panels is sheet metal, although they can also be composed of fiberglass, carbon fiber, or fiber-reinforced plastic.
Manufacturers could provide vehicles in a variety of forms and sizes with the advent of mass production in the twentieth century. The development of automobile body panels has progressed significantly throughout the years. They assist keep drivers safe in the case of a collision by shielding the engine and wheels from dust and grime. This is accomplished by the use of crumple zones, which are designed to absorb impact force.
The car's bonnet and trunk, doors, rear wing, and front wing are all body pieces. Accidents may happen, and body panels may need to be replaced if they are damaged in a small incident. In situations like these, it's apparent that you'll need to discover a replacement that's compatible with your vehicle's make and model. The bumper, radiator grille, roof pillar, and door are all vital body panels, but you may also need to acquire brackets, mountings, and seals to protect and secure these panels.
We are one of the major providers of front panels for nearly any make and model. BCP Automotive is the place to go if you're searching for competitive priced front panels for your car.
Vauxhall Corsa E 2015 - 2018 Front Panel Kit, Fiat Panda 2012 On Front Panel Radiator Support New, Mercedes Sprinter Front Panel Radiator Support Holder Slam Panel 2006 – 2013, Mini 2010 - 2014 Front Panel Cooper One Clubman Convertible, Mini Countryman R60 2014 - 2017 Front Panel Radiator Support Diesel Models Only, BMW 5 Series F10 F11 2011 – 2017 Headlight Panel Holder Support Bracket Left, VW Polo Front Panel 2017 - 2019 Insurance Approved OE, Audi A1 2012 - 2015 Front Panel Petrol Slam Radiator Support All Models, Hyundai I10 2017 - 2020 Front Panel Radiator Support Holder Slam Panel New, Ford Transit Mk8 2014 On Front Panel Radiator Support New OEM Spec, BMW 1 Series F20 Headlight Bracket Support Panel 51647245792 Right Driver Side.  We can even help you discover the appropriate front panels for your automobile here at BCP and it couldn't be easier.
Bucks Car Panels Automotive - Best Online Supplier of Car Front Panels, Front Panels & Replacement OEM Front Panels. Get Same Day Quick & Quality Service in the UK.