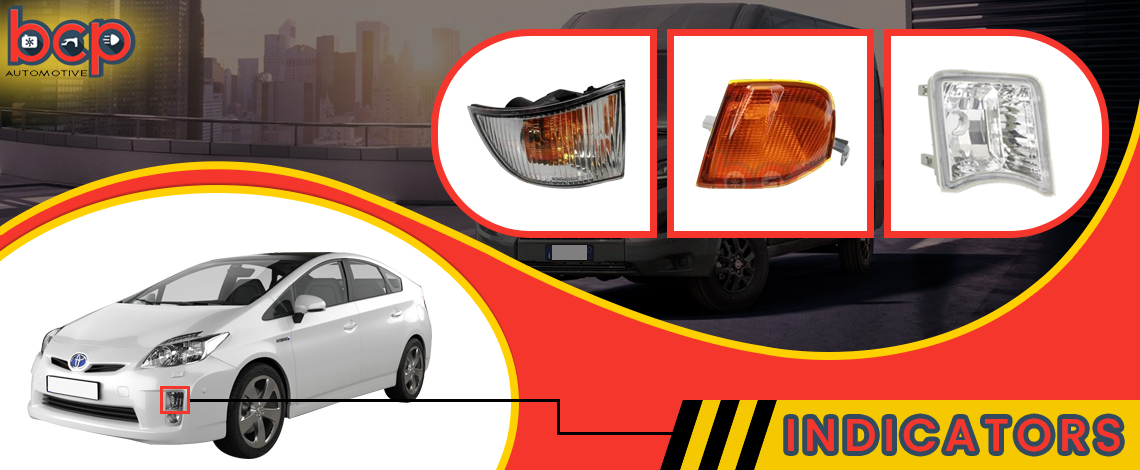 Indicators, pilot lights, panel lights, power on/off lights, call it by any name. It's a little electric light used to signal anything... these lights exist in a variety of colours and voltages and are frequently used to signify an operational status or whether power is on.
Other drivers can see where you're going thanks to indicator lights, and a damaged or broken one might easily cause an accident. Indicator lights are yellow in shade and can be seen on both the left and right sides of the automobile, in the front, back, and occasionally on the side of the car. If you're turning left or right or heading out into traffic, you'll utilise your signals to indicate that you're changing directions. If other road users (cars and trucks, bikes, or walkers) are present, you simply need to use your indicators. Use them ahead of time to give other drivers enough time to respond and adjust to your signal. Once you've finished the move, double-check that the indicator has turned off, or else you risk confusing other drivers.
Indicators that function effectively are critical for both the safety and wellbeing of other drivers on the road. Offering pedestrians and other drivers with plenty notice that you're going to make a turn isn't simply courteous; it's also a crucial step in avoiding collisions. In addition, faulty indicators might cause your vehicle to fail its Certification.
With BCP Automotive has the best OEM Car Indicators, right materials you need like Left Indicator, right Indicator, wing mirror indicator, wing mirror indicator cover, wing mirror indicator lens, and more at affordable rates.
We have a massive selection of indicator lights for a variety of car brands like Mercedes, Ford, BMW, Toyota, Nissan, and more you'll find plenty of quality and value in our products. If you need to change an indicator set, visit our website and browse through the category to purchase online and have it delivered to your home.