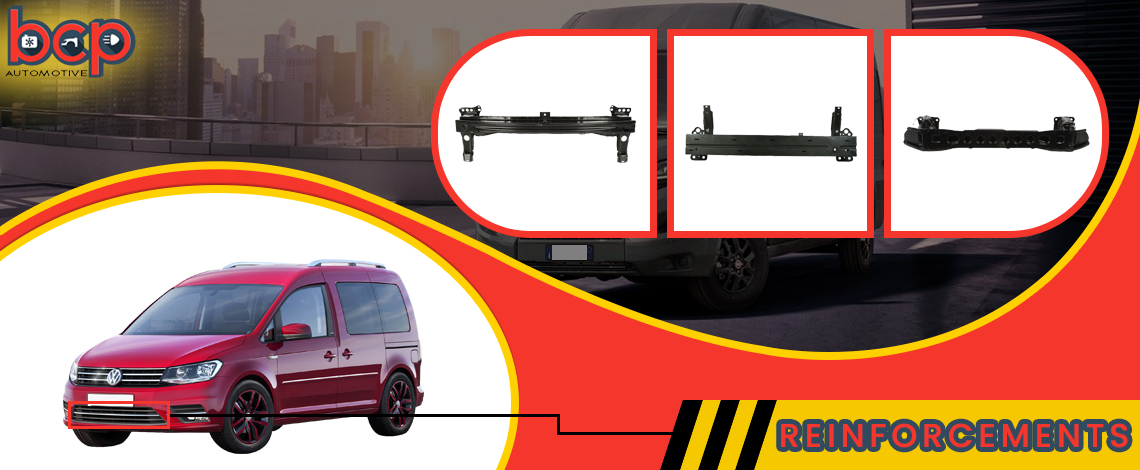 A solid bar is connected to the metal beam of your car's bonnet as bumper reinforcement.
The bumper reinforcement is associated with a high material like steel, aluminum, or plastic and is designed to protect your automobile or van from a front or rear collision. Because bumper reinforcements are designed to withstand the force of a single severe crash, selecting the correct replacement is critical for your safety.
If the bumper reinforcements are destroyed, they are replaced. Door and bumper reinforcements must not be fixed or straightened since they are composed of high-strength steel according to professionals in the field.
The majority of OEM bumpers are constructed of plastic with a concealed aluminum or steel reinforcing bar in the center. Polypropylene may be used in certain bumpers to assist absorb pressure during a collision.
When a car collides with anything at slower speeds, the bumper will push backward to use the crumple zone to lessen the impact while the padding and fenders absorb the force. The crumbling of the bumper, fender, and foam reduces the amount of damage that may be done to the vehicle and its occupants.
From Bucks Car Panels Automotive, order OEM replacement car & reinforcement support.
BCP to get additional structural support following an accident. The range of brands we cover are wide, like Volkswagen Caddy 2015 On Front Bumper Reinforcer Support Bar Carier, Kia Picanto 2017 On Front Bumper Reinforcement Crash Bar Carrier Support Bracket, Ford Focus 2014 On Rear Bumper Rear Reinforcer Support Crash Bar Carier, Vw Crafter 2017 On Rear Bumper Reinforcement Crash Impact Bar Absorber Plastic, Renault Kadjar 2014 – 2019 Chasis Leg Front Bumper Bracket Reinforcement Right, Peugeot 2008 Front Bumper Reinforcement 2013 - 2020 Steel Crash Bar Absorber, Toyota Auris 2012 – 2015 Front Bumper Crash Impact Reinforcement Bar, Bmw 1 Series F20 F21 2012 - 2018 Front Bumper Lower Reinforcement, Skoda Yeti 2014-2018 Front Reinforcer Support Crash Bar Carier OEM, Vw Troc Front Bumper Reinforcer Support Crash Bar Carier 2GA807109 Inner Bumper, Nissan Juke Reinforcer Support Bracket Leg Crash Can Chassis Left and more…