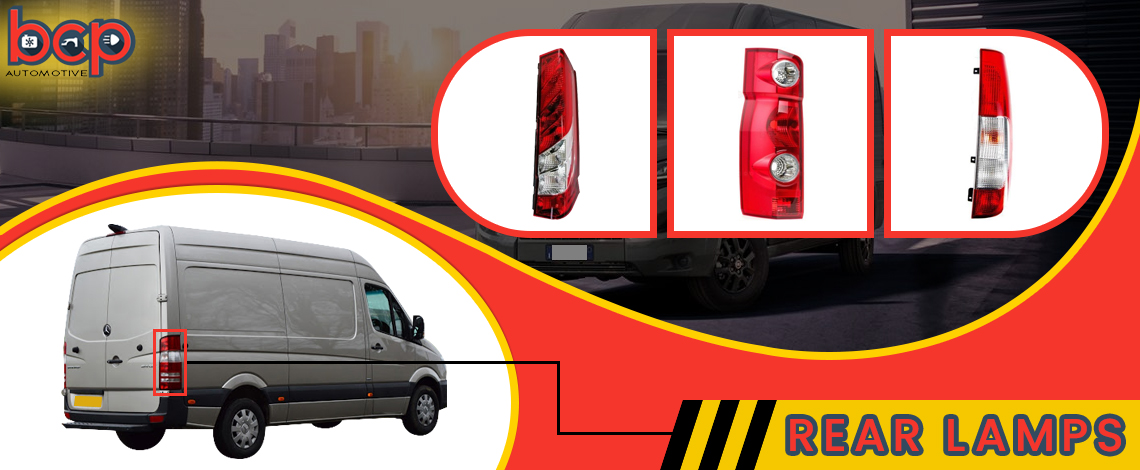 BCP Automotive is the Best Online Supplier of OEM Car Rear Lamps & Rear lights. Click here to know if the brand you own is on our supply list or not.
Rear lamps are located at the car's rear end. They allow for safe vehicle driving throughout the nighttime. Automobiles with outside lights are more visible to other drivers on the road and pedestrians.
Back position lighting offer visibility for the backside of an automobile (also called tail lamps or tail lights). These must only emit red light and be connected to turn on anytime the front positioning lights are turned on, including when the headlights are turned on.
Your car's taillights have two vital roles: they aid visibility in low-light situations and they convey your intentions to other motorists.
The majority of users take their back lamps casually. Maybe you will be accustomed to just driving in your car and turning on without even giving your lights a moment's thought, you will immediately discover when they malfunction. Stoplights, indication lights (for halting and turning), and fog lamps are all included in most rear lamp systems. Your taillights must adhere to all applicable motor regulations. It is your responsibility to ensure that your backlights function correctly in both high- and low settings. You will want assistance to test one backlight. First, have them slam on the brakes and make sure that all of your backlights are turned on.
Lastly, have someone switch on the left and right turn signals, as well as your headlamps. Any bulbs which do not turn on when you turn them on might have to be replaced. When purchasing replacement tail lights for your vehicle, keep in mind that various versions of the very same brand may demand separate backlights. While the distinction may be purely cosmetic, if you select a wrong fit it might result in your new rear lights not fitting your vehicle.
With this in mind, double-check that the rear lights you purchase are compatible with the model year of your vehicle. For this, we just do not mention the brand name but all the descriptions are given like model, make, fitting details.
Just the top-quality OEM replacement rear lamps and rear light clusters are supplied for your vehicle at BCP Automotive.