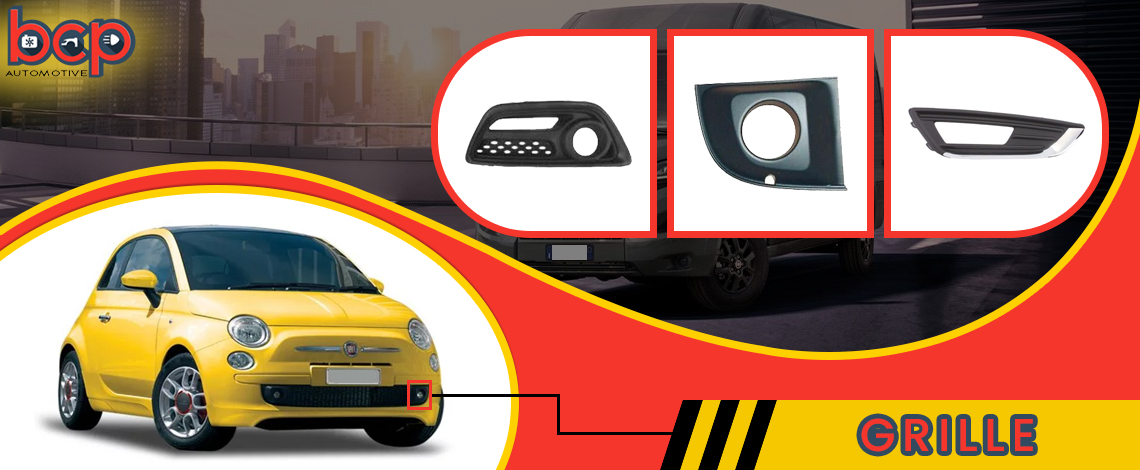 A bumper grille is a plastic or metal grating that is attached to or integrated into a car's bumpers cover-up. Bumper grilles enhance the appearance of your vehicle's front end, enable air to flow below it, and safeguard your car's bottom from road rubble.
The fundamental purpose of a grille is to keep the engine of your car cooler. When you drive your vehicle, the air gets sucked through the grille, which helps to circulate out the engine slot. The pattern of the grille can also have a significant impact on its scope to cool the engine.
While the appearance of a grille is crucial for consumer pleasure, each grille is also responsible for cooling the car's engine, especially the radiator. An automobile would be at risk of overheating if there was no way for air to enter into the engine block.
Just about all cars have front grilles that cool and safeguard the radiator and engine at the same time. Any broken or missing automobile grilles should indeed be changed as soon as possible, no matter how little they appear. Car grilles have evolved into a fashion statement as well as a functional component of your vehicle's cooling system. Modern styles like Audi's "single-frame" design, such type of vehicle brands and models are typically distinguished by their unique grille appearance. If you need to replace old grilles with the same style, be sure to select the right grilles for your vehicle.
BCP Automotive, we are the best Online Supplier of OEM Replacement Car Grilles, Grilles, Car Front Grilles. Select the right grille model for your brand of car. The brands we have are Ford Focus Sport Zetec S, Hyundai Tucson, Renault Kadjar, Renault Clio, Nissan Juke, Mercedes Sprinter, VW Golf, Vauxhall Corsa, Dacia Sandero Logan, and more.
Get same-day shipping from BCP Automotive in the UK.