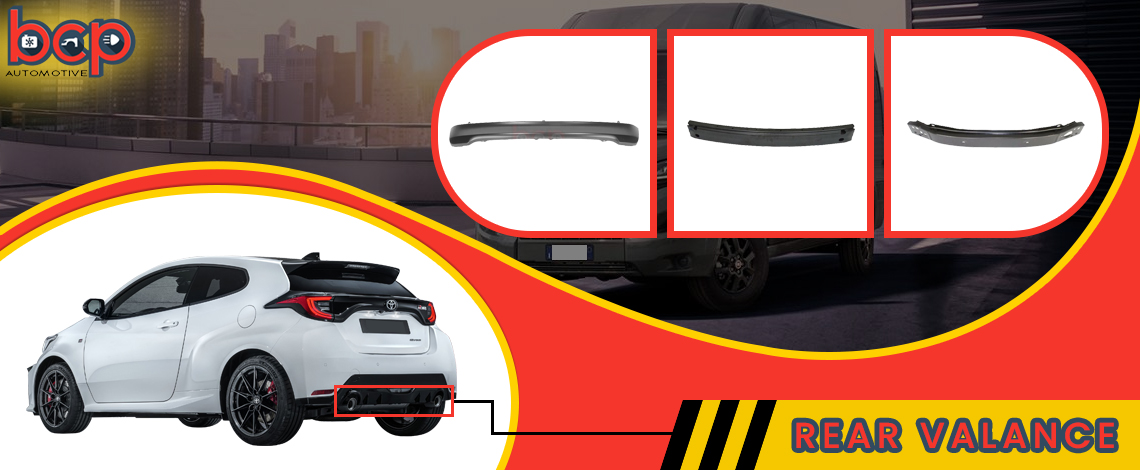 Valances are panels that are strategically positioned on the front and/or back of a vehicle. In its most basic form, a valance is a tiny panel that is cut and positioned low to guide wind, similar to how an air dam works. A valance panel can also be a bigger piece with a built-in ventilation lip at the bottom.
A rear valance, also known as an air dam or rear spoiler, is a panel that runs beneath the bumper and is generally used for aesthetic or aerodynamic reasons.
A valance is a length of cloth that hangs over the top of a window to conceal the hardware of other window treatments while also adding softness, colour, and pattern. The most basic and informal treatment is a simple valance, which is usually just a slip of cloth connected to the rod with clip rings or a rod pocket.
Valance panels can be used as filler body panels or as trim pieces beneath bumpers to control airflow.
Driving over speed bumps, angled driveways, potholes, and a variety of other road irregularities can easily damage valance panels that are low to the ground. Even if your valance panel isn't low-hanging, it can be dented or cracked as a result of rock impacts, parking lot stops, and other mishaps.
Valance panels are generally - but not always - composed of the same components as the vehicle's bumpers. An older car with steel bumpers, for example, is more likely to have steel valance panels as well. However, in later vehicles with exposed steel-and-chrome bumpers, plastic valance panels aren't uncommon. If you're looking at a recent vehicle with plastic bumper covers, the valance panels are almost certainly plastic as well.
Sometimes in cases, a car's front or rear valance panel parts are separated, one for the driver's side and one for the other side. These are usually only partial pieces that do not span the entire spacing of the car. Rather, they could be placed solely on the edges. "Bumper valances," "rear panels," "front lower bumper trim plates," and even "front lips" are all terms used to describe valance panels.
Bucks Car Panels Automotive we are the best online supplier of the rear valance, car rear valance, replacement OEM Rear Valances. Check out our available products- Toyota Yaris 1999 - 2003 Rear Bumper Lower Section Valance Brand New, Toyota Yaris Bumper Rear Valance Lower Section 2003-2005 Brand New.
We deliver across UK. Put your Pin Code correctly to know more about our delivery options.